Why I'm Moving to Legacy Pointe | A Letter from Dr. Hitt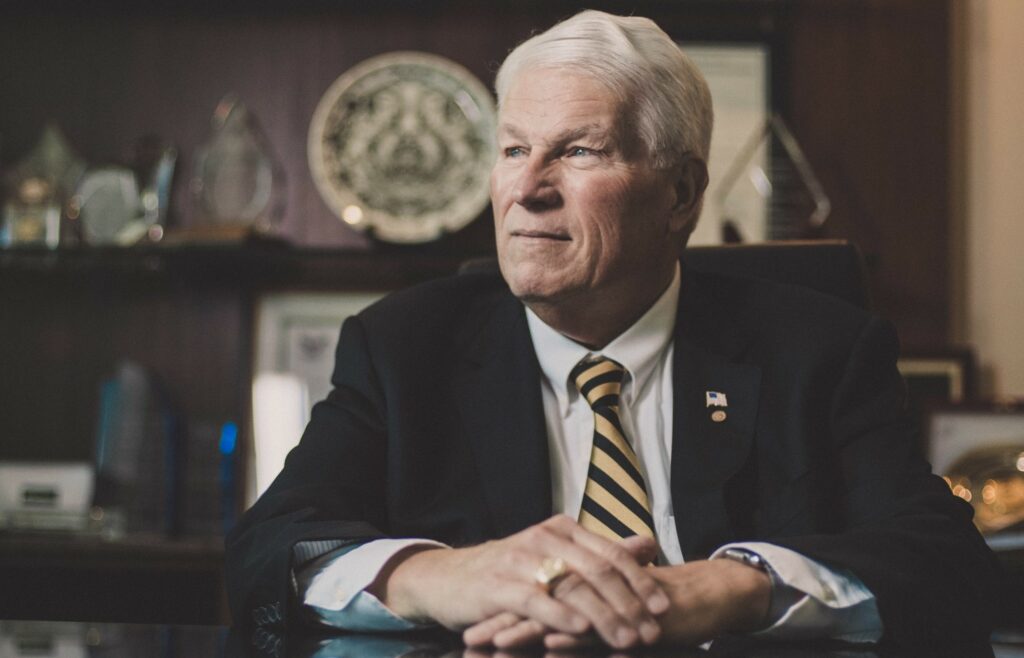 I spent my career surrounded by smart, curious people. I don't plan to change that in retirement. That's why my wife, Martha, and I will be among the first to move to Legacy Pointe at UCF.
Legacy Pointe was planned with a team from the University of Central Florida to be a best-in-class option for seniors. Through this unique relationship, Legacy Pointe will uphold the promise of UCF excellence, partnering with nine university colleges to ensure successful aging. It's quite simply an extraordinary partnership that provides a status unavailable to and unattainable by most senior living communities.
Its deliberate location on 43 acres, only a mile-and-a-half from the UCF campus, will elevate practically every aspect of community life. From lifelong learning opportunities to cutting-edge care, the Legacy Pointe lifestyle will ensure daily rewards unprecedented in the world of senior living. We're more than grateful Legacy Pointe offers apartments and villas that are comfortable for a wide variety of lifestyles and budgets.
Legacy Pointe at UCF will be a diverse, engaged, and active community of people with varied interests and intellectual pursuits, functioning together in harmony. A community of people who can be confident that life's transitions will be made seamless, because Legacy Pointe is a lifecare community. If your health needs ever change in the years to come, you'll have priority access to a full continuum of on-site care.
As you plan your next adventure, I encourage you to keep learning. I especially encourage you to learn more about Legacy Pointe at UCF. Just take a moment now and call 407-501-8708 to schedule a virtual, or safe and socially distanced, appointment with one of the trusted team members.
Martha and I frequently say that being at UCF has been one of the greatest joys of our lives. We couldn't be happier to continue our legacy here with our two dogs, London and Kessa. Won't you consider joining us?
John C. Hitt, UCF President Emeritus