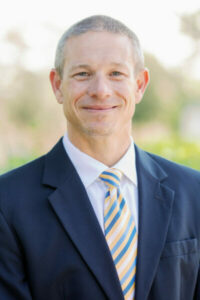 Josh Smith
Executive Director
Josh is a graduate of both UCF Rosen College of Hospitality Management and Liberty University, and brings 16 years of senior living knowledge and working experience to Legacy Pointe at UCF. He is returning to Orlando for the first time since graduating in 2004 to lead the way at the community's life-enriching campus. He says he has always been a true caregiver at heart with a passion for providing hospitality to others, and is currently pursuing his Ph.D. in Hospitality Management at UCF.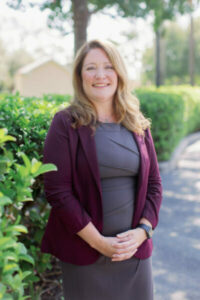 Amy Alvarado-Plank
Director of Sales and Marketing
Amy is a lifelong resident of Winter Park and a graduate of Winter Park High School. She earned her B.A. in politics with a minor in communications from Rollins College. She has worked in sales throughout her career, starting in medical/pharmaceutical sales, then transitioning to hospice, followed by CCRC marketing. Amy is the Director of Sales and Marketing for Legacy Pointe, and feels it is an honor to be on the ground floor of a game-changing lifecare community in Central Florida.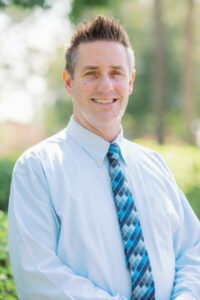 Jim Young
Senior Living Counselor
Jim was born and raised in the suburbs of Philadelphia, Pennsylvania. He graduated with a B.S. in accounting from Widener University in Chester, Pennsylvania, moved to Orlando, Florida, in fall 1995, and earned his M.B.A. from the University of Phoenix. Jim now has over 20 years' experience in sales and joined Legacy Pointe as a Senior Living Counselor in May 2019.
Our Board of Directors
Robert J. Holmes Jr., President
UCF Foundation, CEO Emeritus
Phillip M. Anderson Jr., E.V.P. & Treasurer
Chief Investment Officer, Bridge Seniors Housing
Joseph D. Conte, Secretary
Senior Living Professional, UCF Board of Trustees
Terry W. Bangs, Ph.D.
Retired CCRC President and CEO
Bert Francis
Assistant Controller, University of Central Florida
Todd Bowers
Retired Banking Professional
Deborah C. German, M.D.
UCF Vice President for Health Affairs
Dean, University of Central Florida College of Medicine
Barry L. Goff, J.D.
CEO, Triloma Financial Group, LLC
Joseph I. Goldstein
Attorney at Law
Arbitrator and Mediator
Anthony Lightman, EMBA
Residential Builder
Mike Morsberger, CFRE
Vice President Advancement, University of Central Florida
Chief Executive Officer, UCF Foundation
Margery Pabst-Steinmetz
Senior Living Advocate
Abraham Pizam, Ph.D.
Founding Dean (2000 – 2018), University of Central Florida Rosen College of Hospitality Management
Robert R. Rigel
Retired Senior Living Professional
Mary Lou Sole, Ph.D.
Dean, University of Central Florida College of Nursing